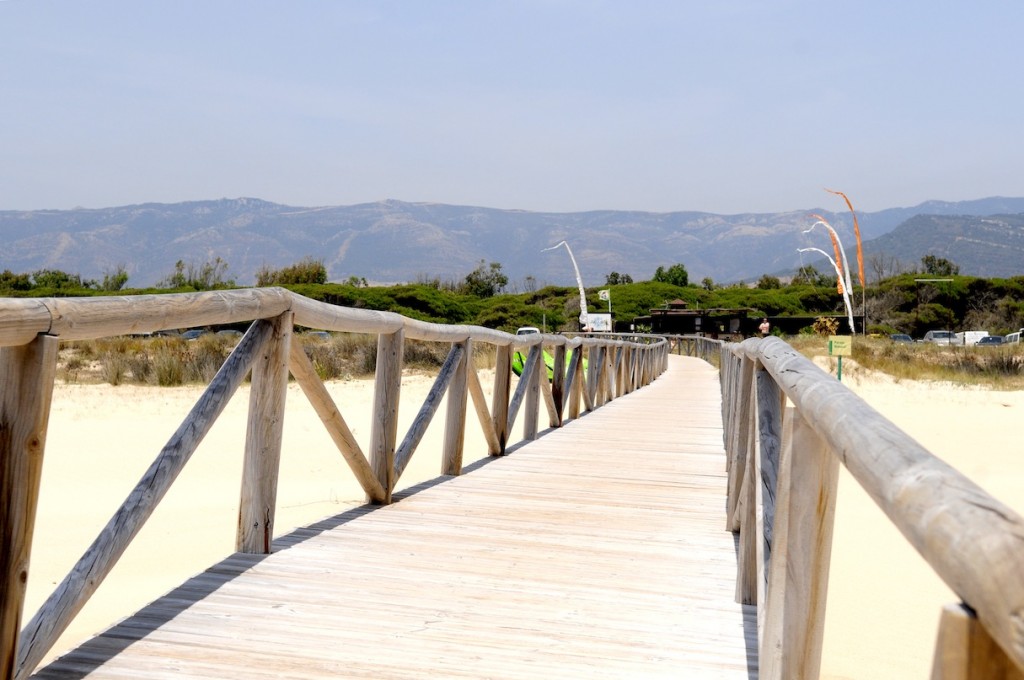 There are several ways of getting to Tarifa for most people flying is the easiest option. There are several airports nearby, the closest of which is Gibraltar, 40 mins away. EasyJet, Monarch and BA fly into Gibraltar from Gatwick, Luton, Liverpool, Heathrow and Manchester. Other good options are Malaga (most major airports and carriers), Jerez (Ryanair, London Stanstead) and Seville.
If you let us know at which airport you're arriving and at what time, and we'll come and pick you up.
Getting to Tarifa – Transfer Prices and Times
We offer an airport transfer service to get you to Tarifa quickly and hassle free once you arrive at your airport. Transfers are priced at about a half of what a taxi will cost you and will take about a third of the time it'll take to catch a bus, meaning you can pack in even more time on the water
Prices are each way, per transfer (not per person)
Gibraltar: € 65 – 45 mins
Jerez: € 110 – 1 hour 15 mins
Malaga: € 140 – 1 hour 45 mins
Seville: € 170 – 2 hours 30 mins
If you fancy getting here under you own steam it's fairly straight forward. Buses are available from all airports and are very reliable. Alternatively hire a car. Car hire in Spain is very cheap and all the airports have car hire services. This also gives you a lot more freedom to explore during your stay. Alternatively taxis are available from all airports.
Looking for cheap flights?
Have you looked at Jerez Airport? This is a small airport very useful for getting to Tarifa due to its relative proximity (1 hour 15mins) that is served by many UK airports and as very few people know about it flights tend to be a bit cheaper!
We recommend skyscanner.com to find the cheapest flights in the shortest time possible.