Car Hire Tips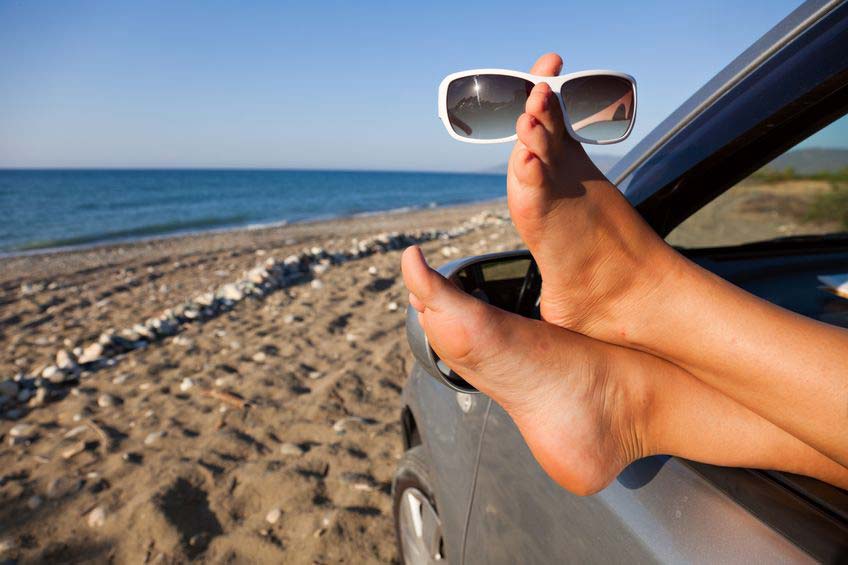 Car hire in Spain can be very cheap and usually easy and fuss-free. There are a few hidden tricks and costs, but as long as you're aware of them, and consider them as part of the overall cost there shouldn't be any nasty surprises.
Malaga airport has many car hire places. If it makes you feel more secure, go with one of the big companies, Avis, Budget, etc. They're all at the airport.
There are two big broker sites – doyouspain.com, arguscarhire.com – who deal with all companies located at or near the airport. You can find some really cheap deals on either site – some from around 3€ per day. The small companies that are located away from the airport are all only a few minutes away and have quick and efficient shuttle buses – so don't let location distract you.
DoyouSpain is based in Spain and customer service can be tricky sometimes, but mostly we haven't had any issues with them. ArgusCarHire is UK based and will usually match doyouspain in price –they have an online form on their website where you can enter a comparison price. So far, they've always matched the price of doyouspain.
Tricky, hidden costs
As the actual rental is often super cheap they make their money elsewhere…
Most Malaga-based companies have a full-empty fuel policy. They give you the car full of fuel, which you pay for, then you return it empty. They charge between 60€-120€ to fill the car, plus a service charge of around 30€. You can't get around this, it's just something to consider when you calculate the real cost. Some companies will give you the car full, take a fuel deposit and a service fee (non-refundable) and then return the fuel deposit when you return the car full. Basically, expect to pay around 100€ extra at the time for a small car, some you'll get back, some not.
Insurance:
All companies offer full insurance as an optional extra. This means you will not pay any excess even if you damage the car. Most insurance costs are in the fine-print. They range from 4€-9€ per day, and most won't charge more than 190€ for a long term rental. If you take this option, they basically don't even look at the car when you return it.
You'll be paying for a basic insurance in the quoted price of the rental. If you incur any damage with this option you will be required to pay an excess which ranges between 600€ and 1400€. Most companies take this amount as a deposit. In our experience, the rental companies don't pay much attention to minor damage, but that can't be relied on and you'll need to make your own decision on insurance.
Check out your travel insurance to see if it will cover any excess payments. You'll still pay the excess but your insurer will reimburse you – just make sure you get some form of paperwork to send with your claim. Also, depending on the tier of card you have, Visa or Amex may cover you for any excess incurred (if you book using that card). They don't advertise it very well but Visa and Amex have some pretty good insurance built into their products and it's worth checking them out. Either way if you don't pay their optional insurance, expect to leave a deposit of between 600€ and 1400€.
Doyouspain.com offer their own full insurance, at a slightly cheaper rate. We've heard some dodgy stories about it, and you still pay the excess and then claim it back from them, so look carefully before taking this option.
But don't take our word for it…No really!
Please note this is our opinion, based on personal experience only, and we can't take any responsibility for any disappointing or plain bad car hire events, but our staff have successfully and happily hired through:
DelPaso, Record Go, Marbesol, 1-Rent-a-Car Malaga and Centauro.
Firefly has awesome prices but they have a service fee for call-outs, even if it's not your fault. For example if the car breaks down in Tarifa they will charge 424€ to send a service vehicle even if it's a mechanical fault. They also expect you to pay your own way back to the rental desk if you need to exchange vehicles.
Most other companies provide a very comprehensive, 24hr roadside assist package and will replace a faulty car at their own cost and without much drama.
You must produce a passport and driver's license (and an International Driver's License for some countries) for all drivers, plus a credit card in the name the booking was made in. They will not budge on this!
Lastly, the rental company staff get abused frequently by unhappy customers (most of whom haven't been aware of fuel and service charges). We have found them to be very accommodating and extra-efficient to friendly, chatty clients….