Kari Schibevaag
Birthday: 25.10.1978
Years riding: 11
7 Time World Champion Water & Snow.
4 Times Norwegian Champion.
The Most Influential Girl Kitesurfer 2011.
Where is your favourite place to ride?
My favourite place to kite is in Norway. I love my beach at Sele (jæren). I have a special place in my heart for Lofoten in the North of Norway. Here it's possible to snowkite and kitesurf in one day due to the short distance between the beach and the mountains and the nature is spectacular.
For snow kiting the best places I have found are Hugastøl, lofoten and Coll in France.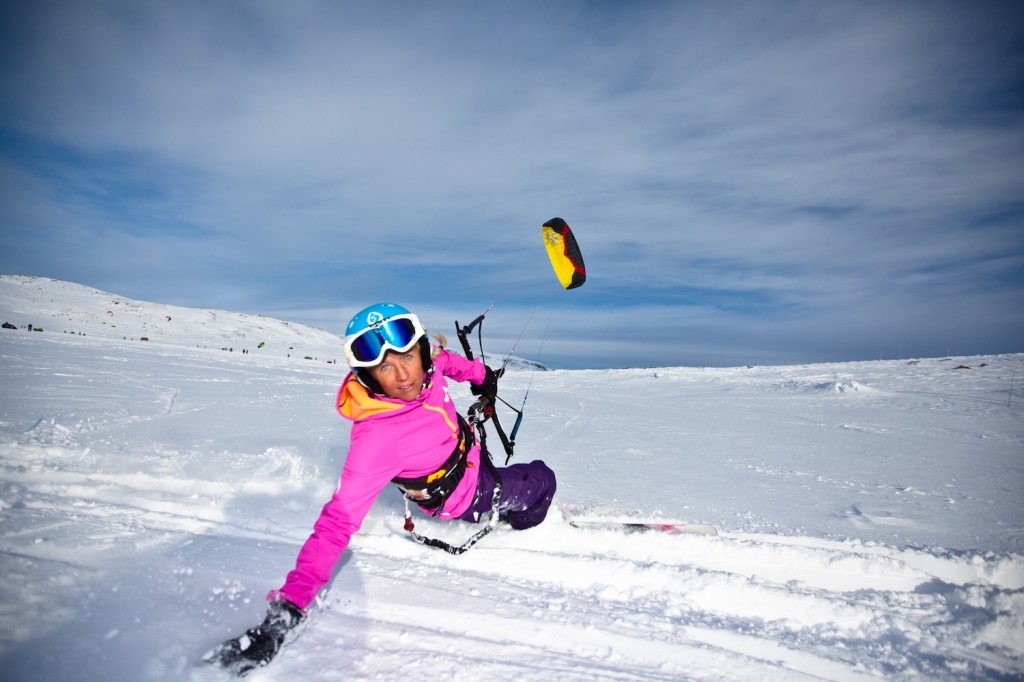 Do you have any other hobbies or things you love to do?
I have a lot of stuff I am doing. I enjoy running and training in the gym, volleyball, making good food, making hats and other stuff, making movies and designing stuff, skiing, snowboarding, fishing, playing with my dog Truls and reading books.
What is you opinion on the women's scene in kitesurfing…is it growing, are there more women coming into the sport?
There are more and more girls coming into the sport and I am really happy about this. On my girl camps we see that there are more girls interested every year. They're really starting to turn the macho image of the sport around and girls are becoming an increasing common sight on all kitesurfing beaches the world over…it's great!
Kitesurfing is a sport for everyone. You don't need to make it extreme, you can just ride back and forth and have fun. It's up to you how hard you want to make it. There are also more and more girls coming to competitions. This pushes all the girls to higher levels and this is great for the sport in general.
Just look at the top 4 girls PKRA freestyle competitors. They're great to watch and they are really going for it. It also shows what girls can achieve in a mainly male dominated sport when they focus their mind and body.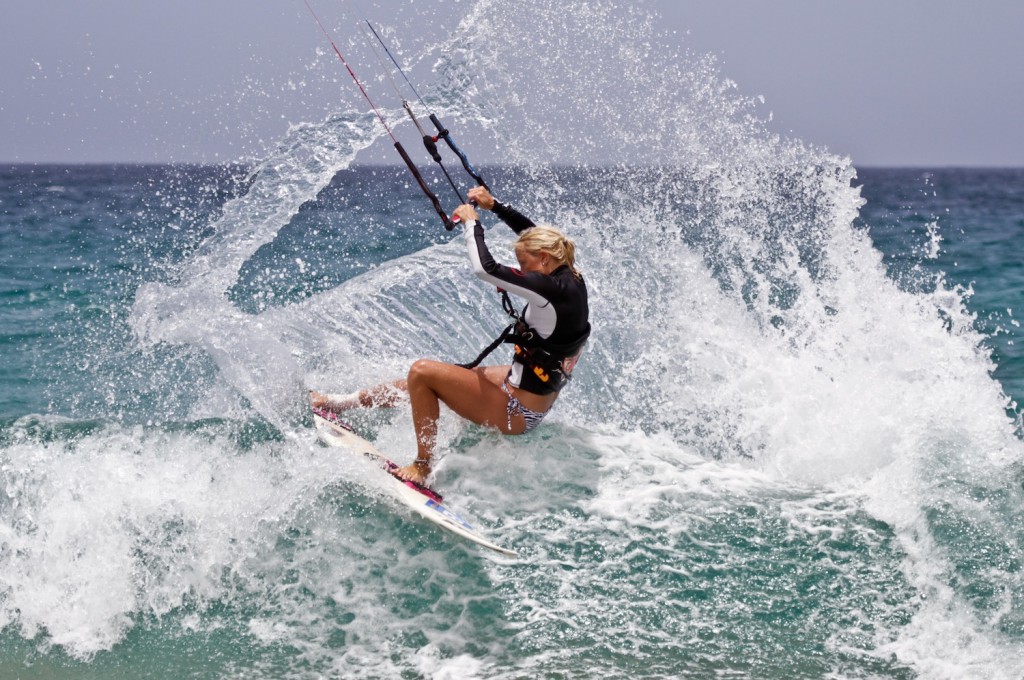 How does snow kiting compare to kitesurfing?
For me they are 2 different sports. I feel when I am going to snow kite that I am doing something different. I could never just stay in the water and I don't understand how riders find the motivation to go in the water all year around. For me the winter is time to have a break and go and have fun in the snow. I love the mountains (maybe more then water) and I need this break every year.
The good thing about snow kiting is that I can ride up the mountains and ski down. This feeling is just special and the best thing in life, powder, sun and a nice mountain…beautiful!
What are your plans for the future?
I am planing to do more camps for girls and kids. I also want to start running trips both with snowkiting and kitesurfing and to use them to pursue my other loves – making videos and taking pictures.
My real dream, however, is to buy a house in Norway. Either in my town or up north. Maybe on day I will have a farm…hehe!
I am also working on my company "Schibevaag", designing and selling beanies. I am making some by hand and some I'm getting made in a factory. At the moment we're focusing mainly on the reversible Schibevaag beanies and some hand made ones. I've got a few idea's for the future though… just give me some time.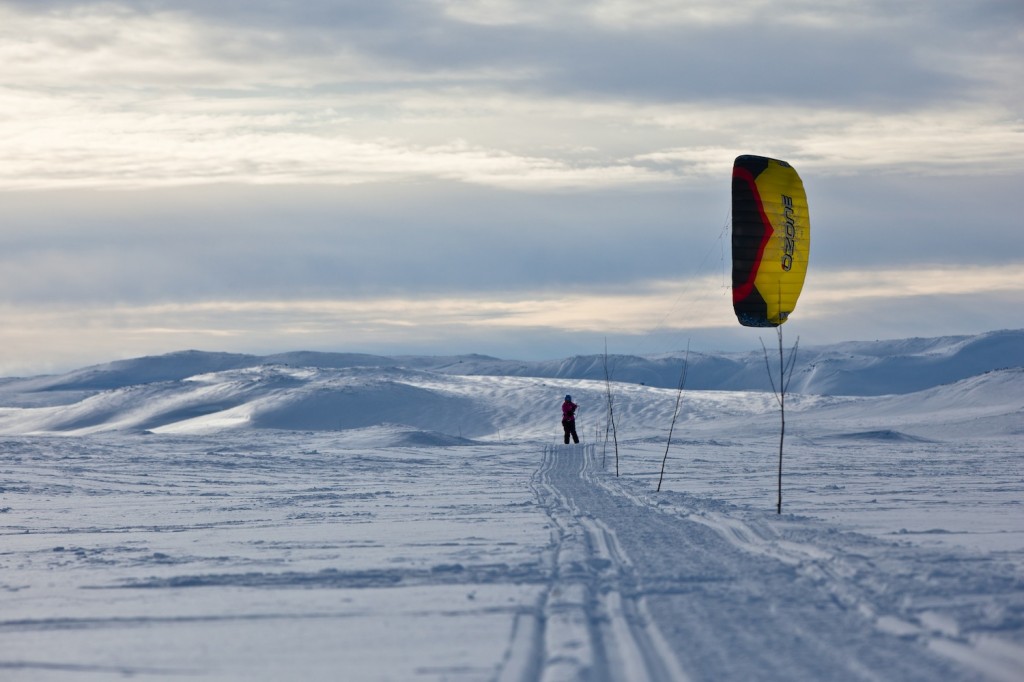 How did you get started in kite sports?
I was a ski instructor in Norway when I got talking to 2 guys about kiting. When I found out just what they were talking about I knew that I had to learn this sport. I started by trying to learn in Norway in the water, so by the time the snow came (and after many months spent swimming!) I finally understood how the kite worked and could take my skills to the mountains.
What is the best kite trip you been on?
My best trip was in the North in Norway. I was snow kiting in the mountains and went all the way down to the sea kiting.  I changed and jumped in the sea and continued kiting there. It was an amazing experience and incredible to practice both sports in the same place with this incredible view.
Kitesurfing in the water against the backdrop of snow capped mountains. You just have to try it!