Learn to Kitesurf 3 x Faster (even if there's no wind)
The 1 thing you can do now to MASSIVELY speed up your time learning to kitesurf.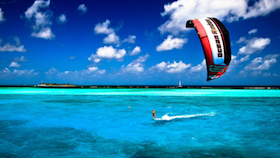 It's FREE & you don't need wind to do it!
Improve Your Kitesurfing When You're OFF The Water
With The NTX System.
Because the most important variable in your kitesurfing ability…is YOU.
Kitesurf Specific Fitness, Nutrition & Performance Technology.
---
Choose Your Kitesurfing Level