MASSIVELY Improve Your Kitesurfing When There's No Wind.
FREE 4 Week Kitesurf Specific Workout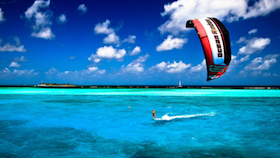 Spend more time on the water, recover faster, get injured less and feel great in your wetsuit 😉
Photo: Maude Guyeme Rider: Rodolphe MacKeene
---
The Tantrum Kitesurf Performance Academy
Because the most important variable you can master in kitesurfing isn't the wind, it isn't the waves and it isn't which kite you fly…
…It's YOU.
Here at Tantrum we've developed a complete training program designed to work OFF the water to improve your kitesurfing when you're ON the water. Working with kiters of ALL levels and ages to super charge your kitesurfing, no matter what the wind does!
Whether you want to lose a few kilo's (or more than a few!) and feel awesome in your wetsuit (whilst getting out in lighter winds 😜), get fit for kitesurfing so you can kite for longer, whilst getting injured less, or just take your kitesurfing to the next level we'll get you there…effortlessly.