Get Fit To Kitesurf
FREE 7 Day Kitesurf Specific Workout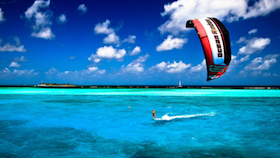 So you can spend more time on the water.
Photo: Maude Guyeme Rider: Rodolphe MacKeene
---
MASSIVELY Improve Your Kitesurfing When There's NO Wind
with The NTX System
The NTX system is a complete training program designed to work OFF the water to improve your kitesurfing when you're ON the water. Working with kiters of ALL levels and ages to super charge your kitesurfing, no matter what the wind does!