4 Week Kitesurf Specific Workout Program
Kitesurf Fitness Training Program Developed Specifically For Kitesurfers By Kitesurfers.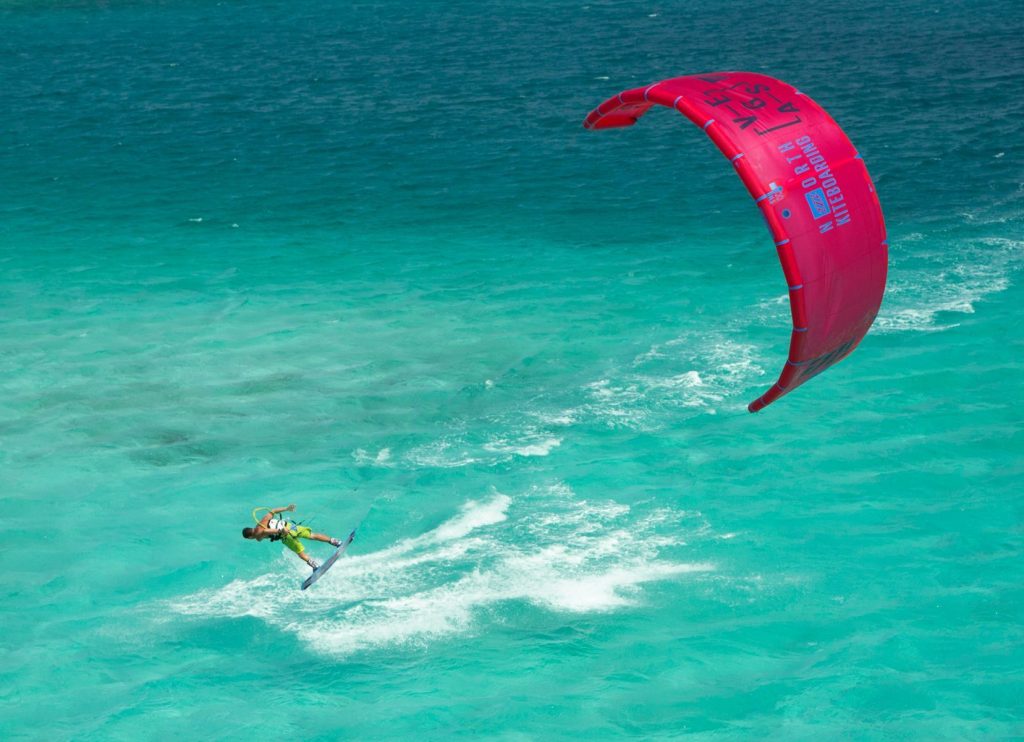 Get Kitesurf Fit BEFORE You Hit The Water
Most people who come on one of our kitesurfing camps are woefully physically unprepared for the week ahead of them.
This isn't a criticism…
I fully sympathise.
You see, there's a major problem that makes getting fit for a kitesurfing holiday all the more difficult…
If you were going on a mountain biking holiday you'd prepare for it before hand by ensuring you were fit enough to keep up with the pack.
What's more for mountain biking it's pretty obvious what you have to do in the gym to prepare…
Get on the bike.
What do you do to prepare for a kiting holiday?
Kitesurfing fitness (and for those beginners amongst you, ESPECIALLY learn to kitesurf fitness) is VERY specific and without the correct targeted training before hand it's very difficult to prepare for it by going jogging or hitting a few cross fit classes.
In fact so specific is kitesurf fitness that many of these exercises will actually impede your progress whilst kitesurfing.
Kitesurfing is a strange sport physically in that it uses a lot of muscles that we don't use in many other walks of life. It's also a balance sport (or more specifically a counter balance sport) so we cannot simply muscle our way through it.
We instead need to apply a level of finesse, flexibility and power that is simply not catered for in most gym programs.
---
This is why I developed this 4 week program.
To take people from having very to almost no kitesurf specific fitness to being able to kitesurf all day, and then do the same the day after.

What's Included?
Full 4 Week Kitesurf Specific Workout, all of which can be done from the comfort of your own home…no gym required.
Weekly Group Coaching sessions where you can jump on a call and ask me any questions you have about the program and get them answered live.
Ask me your questions any time, day or night, and get an answer within hours via our app
Develop your unique program, we are all different so no one program can cater for everyone. So the program you initially start with is just a template and as I get to know you over the course of the program I'll adapt your program for your specific needs.
Our Community, chat with a load of other people going through the exact same program as you.
Price
All this for just £66.