How It All Works…
On the First Day of Your Course
Just get your self to the KTS shop for 11 am. Drop in and introduce yourself and either I or one of the team will do the rest. If you can't get yourself in person to the shop at 11 then just give us a ring on +34 956 684 147 and we'll let you know the plan (however note the plan may be to leave at 11 so it's better if you can to turn up at the shop).
See the map below for all the locations in Tarifa.
Please double check the number you have given us on the booking form and ensure it is the right one and that you are available on WhatsApp on that number, so if there are any changes in the wind (ie it comes in early) we can contact you.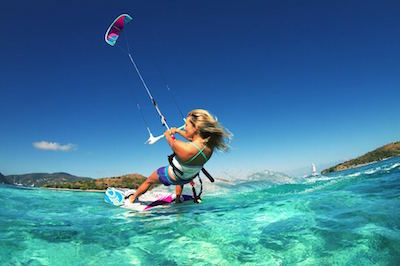 If for whatever reason you cannot attend one of the days you have booked with us, you MUST let us know by 2000 the night before. If you don't do this we will assign an instructor to teach you meaning you will be charged for 2 hours of lessons.
Extra Days?
Please note that if you have booked with the idea of extending your dates once you arrive here, we generally book out very quickly. As a result, very often, this simply won't be possible. So please book for all the days you would like to kitesurf with us.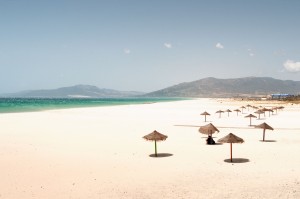 Important Stuff
Once on course, lesson start time will be determined with your instructor the night before. This will be subject to change dependent on conditions. So to save everyone the outrageous cost of international text messages we use WhatsApp to notify you of any changes in the plan for the day.
Please ensure you have Whatsapp installed on your phone before you get here.
Full payment is due on the evening of day 1.
You are not allowed to fly our kites without instructor supervision.
What To Expect
We will always endeavour to get you out in the best window of wind available for that day, this often means starting between 1300 and 1600 as experience has shown us that the afternoon is when wind conditions are best for learning.
We have vast experience of how the wind behaves here in Tarifa and will do what we think is best for you and your learning experience.
---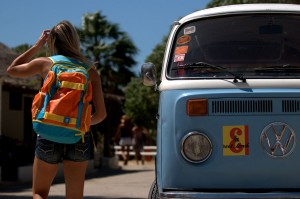 Renting a car?
If you're looking to rent a car check out our guide to car hire in Spain HERE >>.
Arriving in Tarifa by Car or Bus?
If you're arriving by car then when you're looking to park the car watch out for yellow or blue curbs…these are restricted or paid parking zones. .
Buses are available to Tarifa (though you may have to change) from all airports and are very reliable, though in Summer it is a good idea to pre book your tickets. To check the bus times have a look here:
Click HERE for Bus Times from Malaga >>
There is a bus direct from Malaga airport to Algeciras, from there it's a simple case of a 30 min bus ride, with buses leaving every 30 mins or so (up until 2100) for Tarifa. Total cost from Malaga to Tarifa should be just over 20 €.
From Gibraltar there is a bus from La Linea bus station (5 mins walk from the airport) to Algeciras (these leave approx. every half hour) and a few direct to Tarifa. Total cost from Gibraltar should be around 5 €.
---
Stuff You'll Need
Suncream
Sunglasses
Sunhat
Beach Towel
And some clothes you don't mind getting a bit dirty, t shirt, boardies and flip-flops are ideal.
---
The Tantrum Kitesurf Show on YouTube
For kitesurf insider secrets, tutorials, video feedback, and equipment advice all aimed at getting you riding better…faster