Leer 3 keer zo snel kitesurfen of je niveau verbeteren met onze 'ongelimiteerde uren' kitesurfvakanties in Tarifa.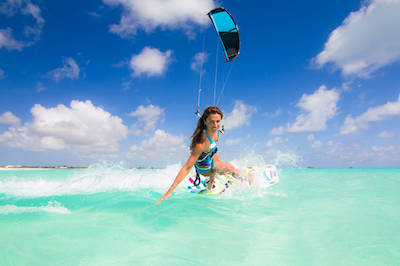 Geen enkele andere school biedt je daadwerkelijk een ongelimiteerd aantal uren les.
Onze belofte
Zolang er wind is en jij de energie hebt zijn we op het strand om je op het board te krijgen. Geen wind? We hebben altijd iets te doen, wakeboard, SUP, surf en meer.
Jouw taal
Onze instructeurs zijn internationaal, net als iedereen die je in Tarifa zult ontmoeten. We spreken Duits, Spaans en Engels, maar om de communicatie eenvoudig te houden geven we in principe alle lessen in het Engels, tenzij je met een privégroep komt.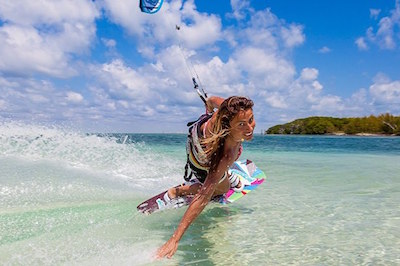 Engels als voertaal vereenvoudigt de interactie tussen de deelnemers zodat iedereen met elkaar lol kan maken.
Desalniettemin realiseren we ons dat het soms nuttig kan zijn de meer technische aspecten van kitesurfen uitgelegd te krijgen op een manier die voor jou logisch is. Daarom streven we ernaar je samen te brengen met een instructeur die ook jouw taal spreekt.
Onze groepen
Bij ons wacht je niet op je beurt of deel je kites, Tantrum geeft je altijd je eigen kite. Omdat de groepen kleiner zijn maak je makkelijk contact met de andere deelnemers, waar door vriendschappen sneller ontstaan.
Alleen reizen is dus geen probleem, met onze groepen ben je altijd met ons en nieuwe vrienden.
Privélessen
Als alternatief bieden we privélessen en groepen aan waarbij we kunnen streven naar het aanbieden van de lessen in je eigen taal.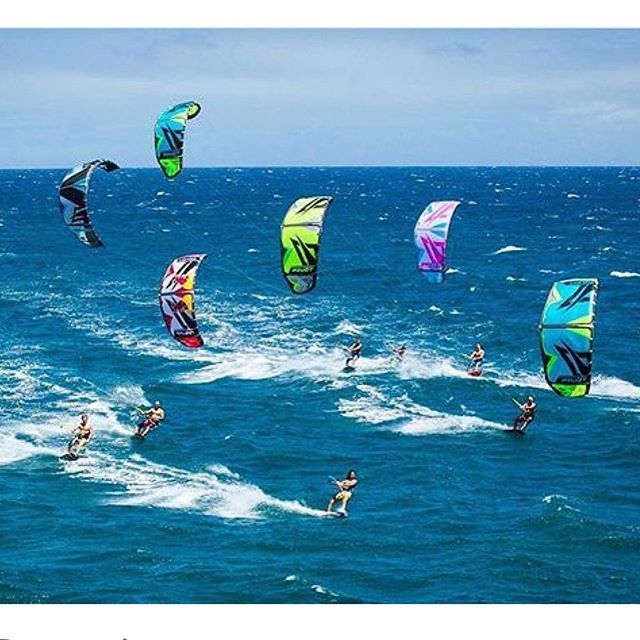 Je verblijf
Tantrum wil je een onvergetelijke vakantie en kitecamp bezorgen. Je accommodatie in Tarifa is comfortabel en op loopafstand van zowel stad als strand. We verzorgen overheerlijk eten en onze lessen en team zijn ongeëvenaard.
Meer informatie en boekingsmogelijkheden op onze website.
Level 1 en beginner
Kite controle
Upwind varen
Springen
Bodydraggen
Level 2 en gevorderd
Level 3 en Pro Camps
Strapless varen
Eerste meters
Wave clinics
Freestyle clinics
Meer informatie en boekingsopties op onze website.