With 7 x World Champion Abel Lago
We caught up with World Champion Kitesurfer, expert wave shredder and all round general nice guy Abel Lago this week at the beach and had a bit of a chat about life, kitesurfing and the passion that drives him.
You have had success in many different disciplines of kitesurfing over the years, do you have a favourite kitesurfing discipline and why?
I just enjoy having the board under my feet, whichever discipline or sport I am practicing. Now I kite in waves because I love to surf and SUP, and kitesurfing on waves is simply the next evolution of all these sports combined. 
Did you start out kitesurfing knowing that you wanted to be a world champion kitesurfer or was it something that came to you during your kitesurfing career, ie one day you woke up and thought, "I could really be a world champion if I tried?"
I ride every day and train hard to beat my self, being world champion is simply about being in the right condition in the right moment. Meaning that at that particular point in time you are more ready for the given kite conditions than the others. Being world champion certainly doesn't mean that you are the best kiter in the world, there are a lot of good people out there, it just means that you are more ready than the others in that given moment.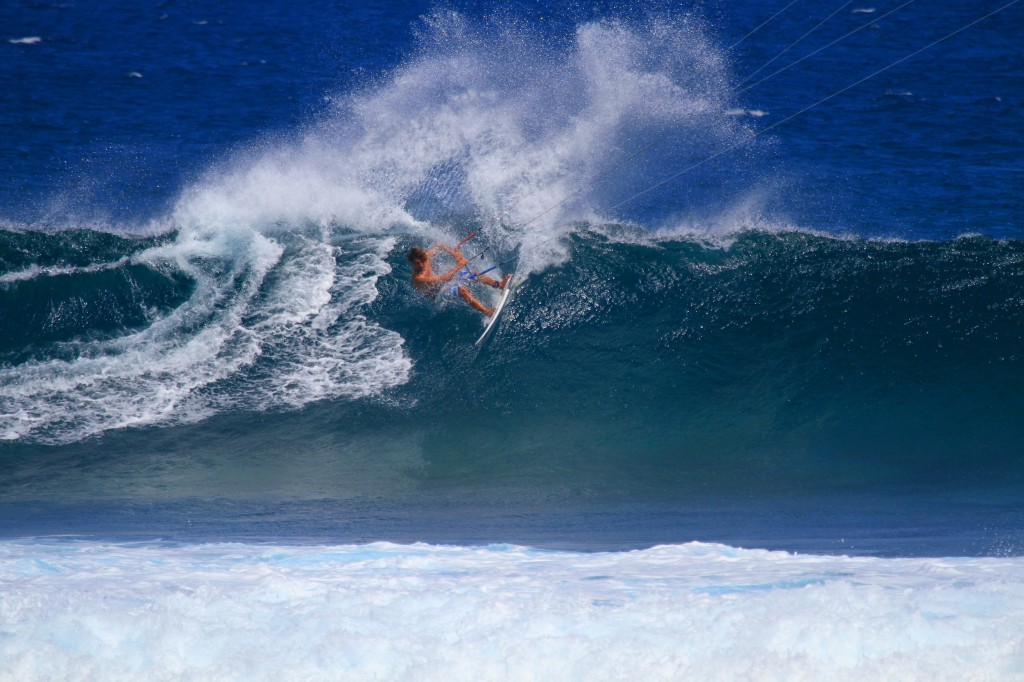 How do you keep your passion for kitesurfing, what gets you out of bed and into the water each day? 
My passion is to be on the water, I just want to be riding every day and still living the dream. Traveling and riding, for me that's the dream life. I think everybody can be a top rider is just a question of hours on the water. To have this however, you do need to sacrifice a lot of things.
Has kitesurfing ever felt like a job for you…have you ever had to force yourself to go and do it? If yes…what did you do mentally to overcome it…ie. change the way you thought about the sport, gave yourself an incentive?
I have a lot of days that I am very tired or cold or injured and I have to kite because part of my job is to do all the R&D for my kite sponsor and we have specific deadlines to finish the work by, so yes, I have to push myself to do it. However I'm very aware that kiting for a living is not like working in an office job and I am lucky that ultimately I am paid to go out and kitesurf. 
So when it gets tougher I focus on the life I am living and remember how lucky I am to be living it and that gets me out there again.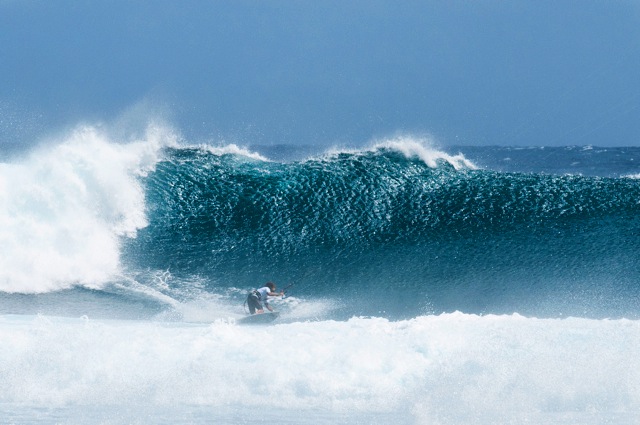 We see many people once they learn to ride they just ride up and down all day never really improving, which while is fine for some people, is really frustrating for others especially if they can't break the habit…have you ever reached a plateau in your kitesurfing and how did you overcome it?
Of course I often get caught at a level and struggle to improve because for me to improve is not easy because most of the time I have to invent new tricks or movements to keep improving. The solution I find is to go to competitions or now, with the wave kitesurfing, I tend to look a lot at surfing for my inspiration. You always have to reinvent yourself and try to be a better kiter or person. 
Many kitesurfers cannot afford to dedicate their lives to kitesurfing in the way that you have, jobs, families and commitments all get in the way. For someone who kites maybe 4 – 5 times a year but really wants to improve their kitesurfing ability what would suggest they focus on to really improve their level in the limited time on the water they have?
Have fun, if you have fun, you learn and you improve, because every day on the water is a gift and if you enjoy as much as you can you will be happy and this is the way to be more open minded, try new tricks and experiment with new things.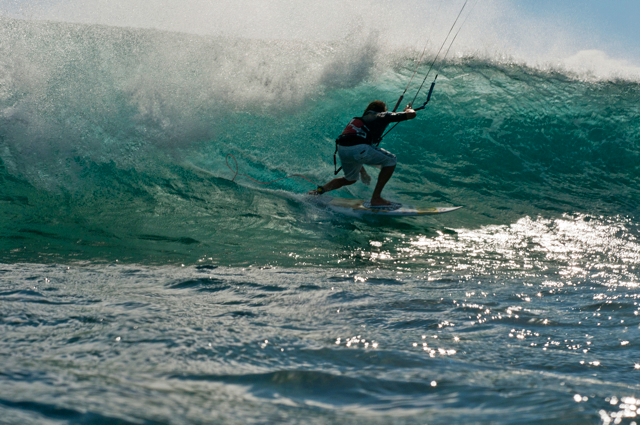 Many kitesurfers that we see here in Tarifa are getting more and more into wave riding and kitesurf surf boards are becoming a much more common sight on the water, is this something you've seen all over the world and why do you think wave riding is becoming so much more popular?
All over the world kitesurfing in waves is growing really fast. I think it's everybody's dream to surf waves and play with the power of the ocean. The hardest thing to do in traditional surfing is to catch the wave, because of the difference in speed between the board and the wave itself. With the speed granted to you by the kite when kitesurfing, this part is easy, so you can really concentrate on being on the wave. The kite also helps you get back out over the waves…which can be really difficult when you have to paddle!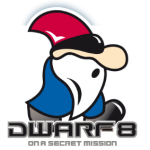 You're a team rider for Dwarf8 now and we've seen them doing some pretty amazing things over the last few years…what do you like about the brand?
Dwarf8 is by far the best team I have ever been involved with. Everybody in the team are the best in his or her sport and all of them have been world champions at some time or another. It is a dream and a privilege to be a part of this team, they are always there to help you and teach you the best way to improve not only as a professional but as a person. 
Proud to be a Dwarf8!!!!!