I have long had the feeling that for many people learning kitesurfing or being a kitesurfer means much more than just learning a skill or practicing a new sport. It forms part of a fundamental quest to discover what it means to be human, to understand what really matters and where we fit in the universe.
In short I believe kitesurfing is a quest for much more than just riding around on the water under a piece of colorful canvas, impressing passers by on the beach.
Bit too hippy for you?
Stick with me and I'll try to explain.
There comes a time in most kite surfers evolution when simply getting out on the water is not enough.
When you're just beginning your kitesurfing journey, every little thing fires you up and sends you into a spin of excitement. You're progressing rapidly, learning to ride, going upwind, nailing those first jumps…results are tangible and their achievement and the promise of further progression keeps you awake at night…buzzing.
As you improve progression slows down, tricks become more complex requiring more focus, more dedication, more balls and more time, it takes more effort to find that elusive zone where every thing just flows, where time slows down and you feel at one with the elements.
At this point many of us get caught by "The Dip Monster."


The Dip Monster is a terrifying beast.
You know you have a deep love for the sport but are unable to express that passion in any meaningful way on the water. You either don't know what you should be progressing into or have convinced yourself you are happy to stay in your comfort zone and just plough the lawn, telling yourself that it is enough to just be out on the open ocean.
From here the rot sets in, you see other guys at the beach, who you know have been kiting much less time than you, over taking you in terms of ability. You start to think, 'maybe I'm just not a natural.' Your brain makes excuses like 'No, there's nothing wrong with me, I'm just not that into it'
"BLAM"
Suddenly, almost overnight you're not any more…
Before you know it, you're sat watching the cricket on a windy, sunny afternoon convincing yourself you're better off without the hassle and the expense of kitesurfing altogether, while all the time being irritated by that itch in the back of your mind telling you something isn't right.
I know where of I speak…I've been there!!!
For humans, the need to keep improving, to keep growing, is fundamental and without this growth in your kiting, being on the water quickly becomes stale as progression falters.
Think back to when you first started kiting.
The reason things were so exciting then was because you had a BIG, HAIRY GOAL…mainly to get up on the damn board and come back to where you started from. That goal energised you, it ignited your passion, it was real, tangible and it was achievable….in that you had a LOT of role models around you demonstrating how possible it was.
Added to that you had daily feedback from instructors and your own experiences that you were improving. You were also humble enough to accept failure and chalk it up as experience, you didn't mind being dragged up the beach as you were just a beginner and things like that happen to beginners…your pride didn't get in the way of your learning.
More than that however you could feel things slotting together in a way that was almost tangible, you had loads of those flashbulb moments where all the skills you'd been struggling with seemed to just fall into place leaving you on such a high, it was addictive.
Over time and as these initial goals are achieved and not replaced by new ones or the goals become progressively harder, requiring more physical strength and balls, this heady cocktail of chemicals is felt less often. The passion tends to morph into something altogether mundane. We go kiting just because it's windy, without really having any major ideas about what we want to achieve or where we are going.
If there's one thing I've learned in life it's that if we allow ourselves to settle for the mundane, the mundane is what we get.
Now I was deep in the clutches of "the dip monster," when one day on the water I nearly met my maker, and the light bulb went off.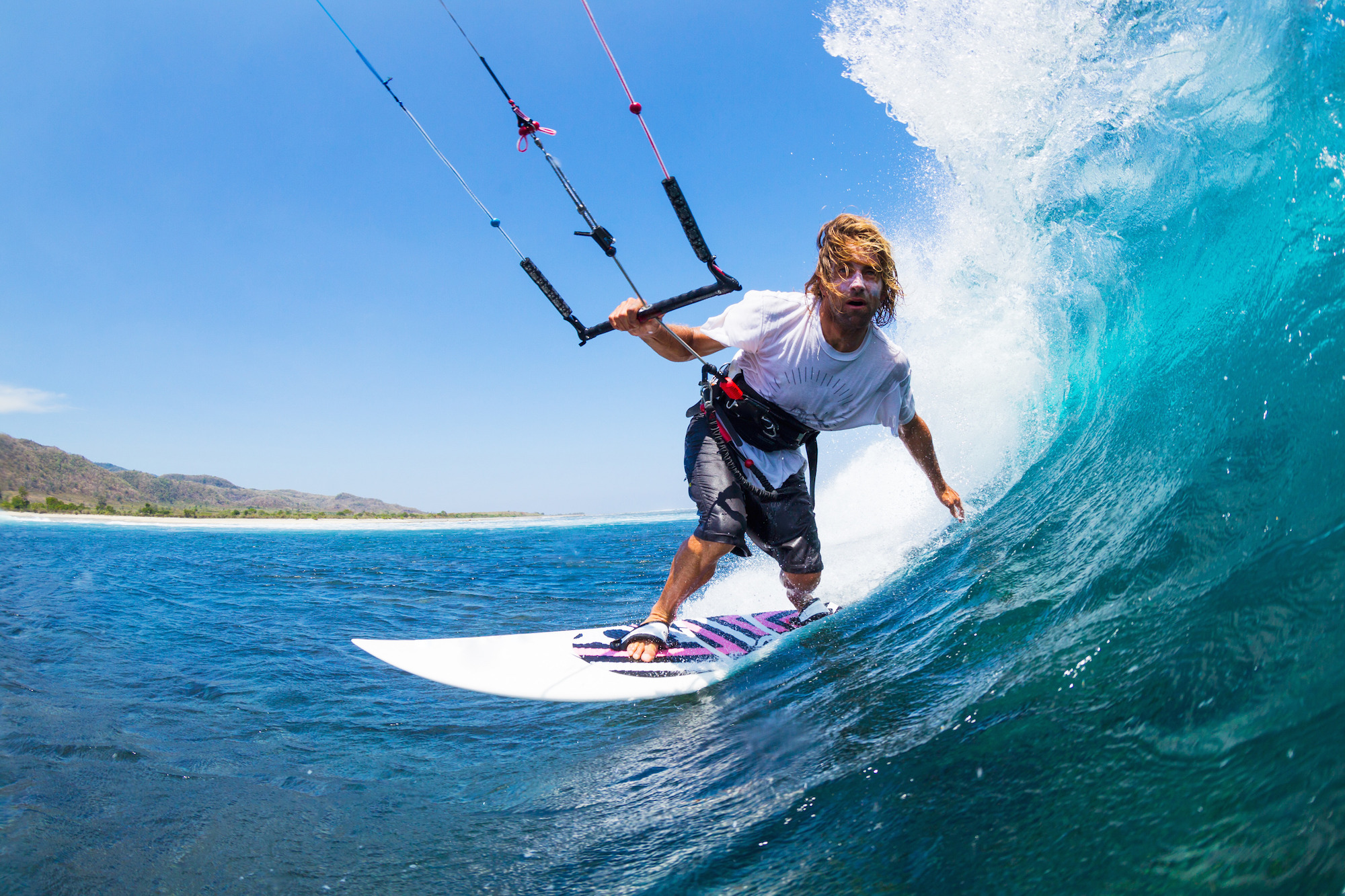 Kitesurfing a wave I had absolutely no business being on in the first place, shooting down the line on this 20ft monster, rocks appearing out of the trough in front of me as the wave sucked up on the shallow reef and then crashed down, chasing down my heels over the jagged rocks with all the power of the Atlantic behind it.
For a few moments out there on the water, faced with the real possibility of a pretty grisly end I was plunged into an alternate universe so far removed from the every day norm that it almost defied definition.
In that instant I felt bullet proof, unbreakable, GODLIKE. I fully realized my potential and could truly experience the immense power of being human.
That instant on the wave offered me a superhighway to the insight to how fucking amazing the human experience can be, how everything we chase, money, success, power is all a ruse to distract us from what we really want.
To realize the full potential that exists inside of us and to unleash it.
More interestingly for me, it brought together all my skills and leveled up my kitesurfing in a way that was quite literally spellbinding, even thinking back on the moment now I get goosebumps.
Stepping back on to the beach having had this revealed to me I realized my life could NEVER go back to how it was.
As I researched more and more it turns out this state I experienced on the wave has been categorized and studied for the last 50 years, companies like Microsoft are using it to drive their corporate culture, executives, CEO's and the worlds top athletes have recognized they are 5 times more productive when in this state and all great sporting achievements…EVER (yes EVER) have been attributed to its presence in that moment.
This state my friends, is FLOW.
The Flow State: Flow states, peak experiences, in the zone, runner's high, being unconscious—the lingo is endless. The experience though lives up to the hype. Time slows down, self vanishes, there's a complete merger between action and awareness— it almost sounds like nonsense, but fifty years of serious research says otherwise. Flow states are now known to optimize performance, enhance creativity, drive innovation, accelerate learning, amplify memory and underpin happiness itself.
Taken from The Flow Genome Project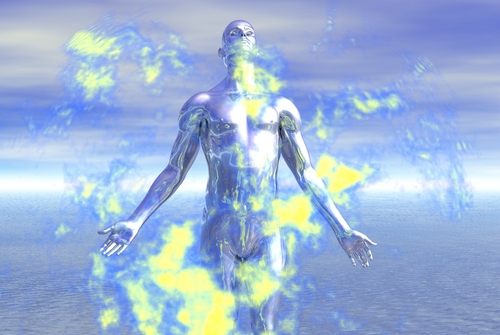 The place that Flow turns up most often is in extreme sports, the reason for this is simple.
In most extreme sports, if you're pushing the envelope and you're not in a state of flow, you're dead.
As a result extreme sports athletes have become very good at finding flow on demand.
Of course this is not the only place flow shows up, we can find it in anything from computer programmers to public speakers, musicians to goalkeepers. What's more, it's not something that is available to only the chosen few, but is some thing we have all probably encountered at some level, at some time in our lives. That moment when time falls away, when action is effortless, success guaranteed and when thought is replaced by feeling.
And importantly for us when learning goes through the roof.
I realized that this concept, if I could uncover it, could instantly be applied to our teaching. For years I'd watched fascinated as students got more and more frustrated over their apparent lack of progress and then suddenly in a moment of insight, or what I now know was Flow, we saw the building blocks falling into place in a magical way and the student leveled up in front of our eyes. What fascinated me was that this was NOT a linear progression, learning came in fits and starts and was obviously supercharged by this state called flow (this became obvious when talking with students after the experience).
I realized that this for me was was kitesurfing was about, those moments where you feel in this state of flow, where you level up and feel time warp while every move you make is effortless and perfect. It was not, as I'd thought for so long, about the image and lifestyle that came with the sport, not about impressing chicks or wondering around in board shorts all day (though these are nice perks of the job too!). It was about feeling that oneness with nature, with the universe, with the wave and the wind, and then ripping the shit out of it!
I figured if I could understand this state, if I could build a more reliable pathway to it, access it more often and combine that quest with cutting edge learning techniques and the very latest knowledge in human performance as it relates to maximizing recovery, energy and the bodies ability to perform consistently at its top level, I could learn and thus teach people much more effectively.
More excitingly I figured if this pathway could work with kitesurfing, would the exact same pathway work with any extreme or adventure sport?
Was it possible to create a system that by following the same formula but plugging in different material I could then apply that same system to learn snowboarding, skydiving, surfing, skateboarding, mountain biking, climbing, kayaking in record time and to a world class level? (remembering that I am not some teenager or early 20 year old, but am currently mid thirties)….I had a sneaky suspicion that it could.
One thing was obvious…the first person I needed to start with was me.
To do this I decided that I needed to reassess my kitesurfing with this in mind. To get excited about anything in life we need a Big Hairy Goal…something that keeps us awake, something that fires us with passion (and often more than a little bit of fear, in fact I would argue that the fear is essential), after a few years of kitesurfing, just getting out on the water wasn't filling this role for me any more and I needed to rework the dream.  Whatever it was going to be I had to make it much bigger than I thought was possible…as I said you NEED the fear, if it doesn't scare you, forget it and start again.
Deciding on this goal the change was instant, I fell back in love with the sport in a major way and started accessing this elusive state called Flow much more often and more importantly discovering hacks to get there more consistently.
The Commitment
So here is my commitment, to ride a BIG wave, which one exactly doesn't matter, but one that scares the SHIT out of me right now, I'm thinking Punta Preta, Nazaré or something of that ilk…which one exactly will depend a lot on the conditions at the time. To be busting strapless back-loops, jump transitions and other generally pimping tricks on the water and to do it all in one year. (I reckon theoretically this would be possible faster but I want to allow myself time to really crack the "magic formula" along the way…plus I've got a business to run!).
I figure that should put me in the top 1% of kitesurfers worldwide.
A supposition which I will test next winter by entering into a wave riding competition and seeing how I stack up. I figure if I can land a podium place, that isn't bad progress in one year…along the way I'll be investigating the latest in human learning techniques and doing all I can to access that elusive state of flow to help level up my progression.  From there I'll take the blueprint I've developed and apply it to other sports: snowboarding, skydiving etc to really nail it down cross discipline.
The real goal of all this is to feed all this knowledge back into our Evolution Camps and Courses to give you guys access to this stuff.
We'll be updating our findings and the techniques we use on this blog over the next year and we'll be incorporating all of the learning into our camps an courses. If you're interested in keeping up with our discoveries and have any ideas you think we should be trying, feel free to follow us on twitter and let's see how deep the rabbit hole goes.