Being able to body drag with the board is essential for 2 key reasons.
One, it leaves you truly independent as you can leave the beach and return to the same point with the board.
Two, often at the shoreline there will be quite a lot of shore break which as a beginner can make water starting difficult. By being able to body drag out with the board through the surf into the green water that lies just beyond the breaking waves, you'll be able to perform and practice your water start that much easier.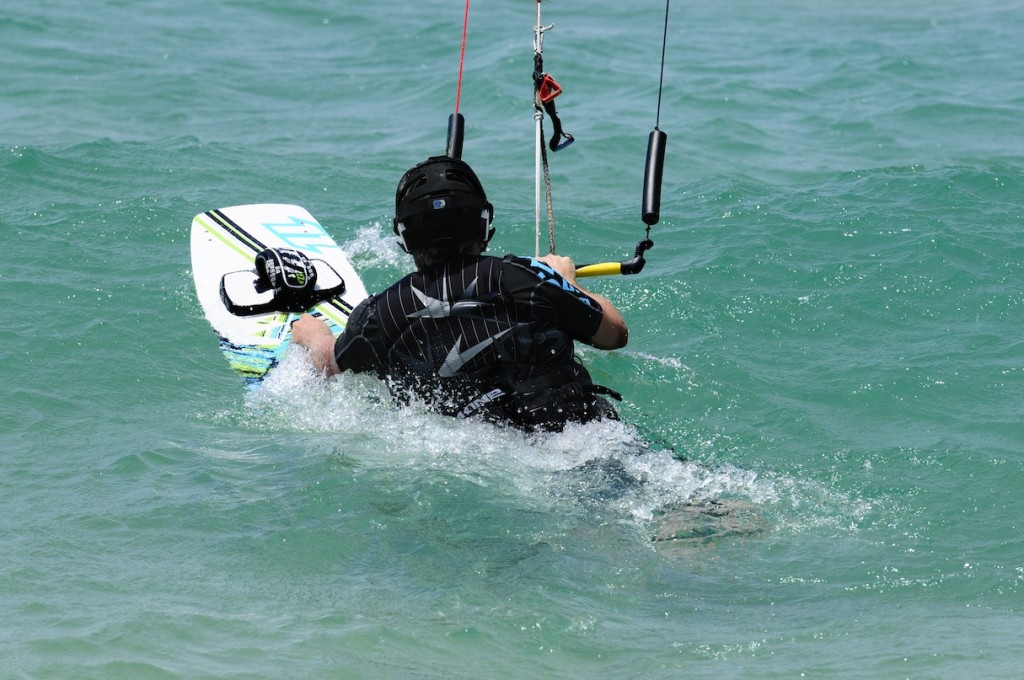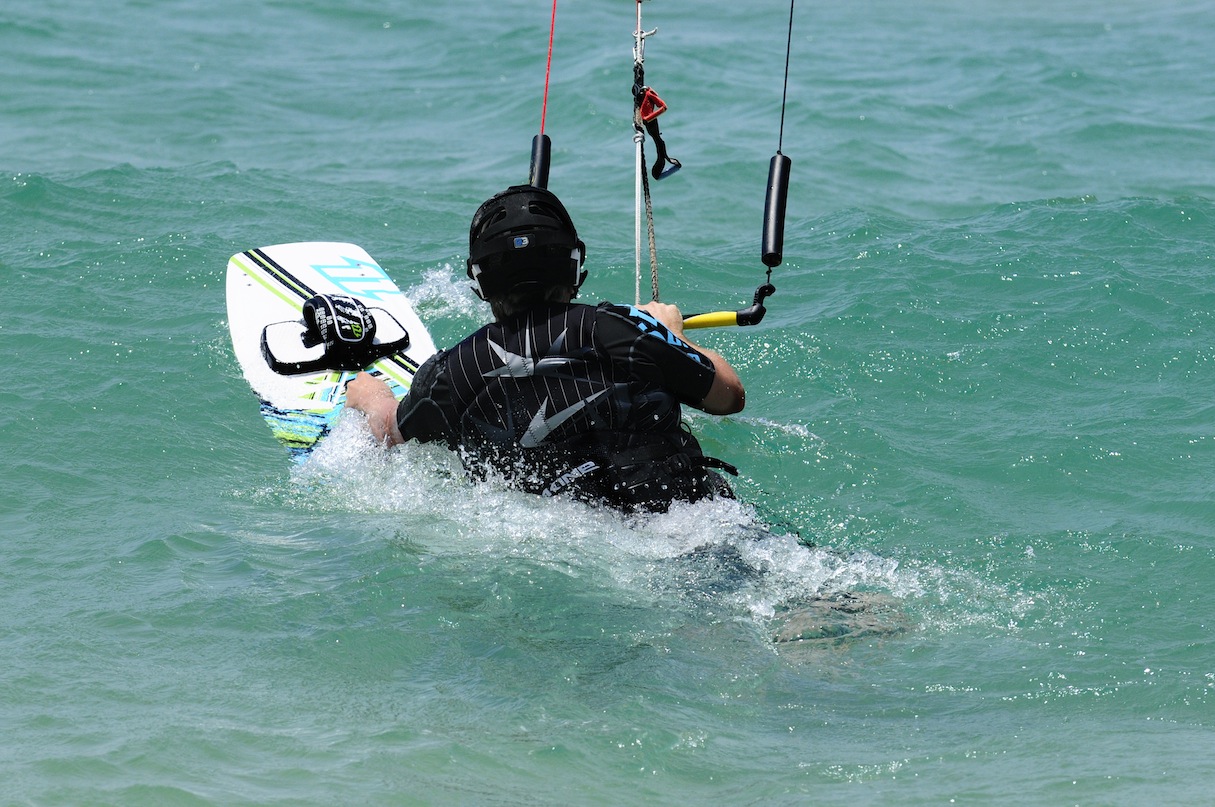 People have many different techniques for achieving this and as you can see from the pìcture above, whatever works for you is fine. We have found however that most people prefer to lock the board against their body as shown in the video. By placing your free hand through the foot strap and pulling the board in tight against your chest it not only stops it from being knocked around in the waves (too much) but also adds to your resistance against the kite enabling you to upwind body drag much easier.
For a discussion of why we don't simply use a leash to achieve this, click here.