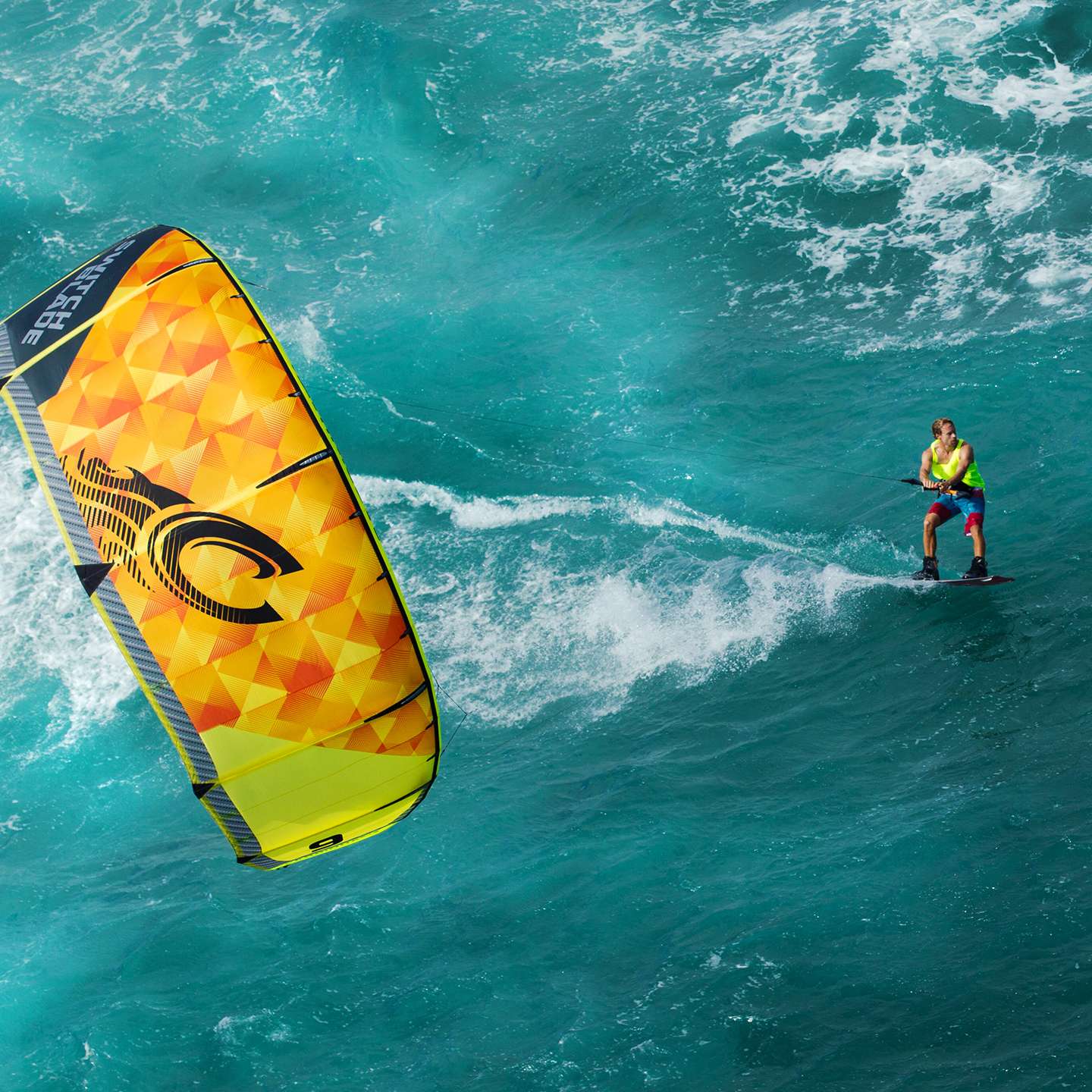 What's The Best Cross Training For Kitesurfers?
When I first started training people to get fit for kitesurfing, I was all about slow movements and big weights.
It took me a few years to realise that to train for a sport as nuanced as kitesurfing isn't just a case of going and throwing weights around in a gym or smashing out a few classes of Crossfit.
To efficiently train we must do it at the speed of the sport we are training for, using optimal weight for that sport.
At about the time I realised this I also discovered resistance bands. Portable, much less likely to cause injury, able to be utilised in any direction (not just against gravity) and providing equal resistance throughout the entire range of motion of the exercise (meaning you get MUCH more bang for your buck).
They also allow us to train with the speed and explosiveness we need for kitesurfing and you don't need to be stuffed in a gym to use them, they're also cheap as chips! ?
All this makes resistance bands THE perfect tool for training kitesurfers when they're OFF the water.
And they've quickly become my #1 favourite tool for getting people into shape to kitesurf quickly.
I've put together an entire kitesurf specific, resistance band workout for you here in this video so you can get fit for kitesurfing with our resistance band workout and exercises. Designed by kitesurfers for kitesurfers.
Here's a round up of everything you might have missed this week, including the resistance band workout:
---
How To Learn To Kitesurf 3 x Faster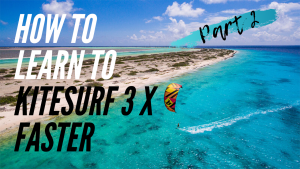 One of the questions I get asked all the time by people just starting their journey into kitesurfing is, "What's the fastest way to learn to kitesurf?"
In this second part of a series of videos I start to answer this question giving you some great tips for how to get up and riding in less time with less frustration.
Click here to watch the video.
---
The Quest To Become A Kick Ass Kitesurfer – #3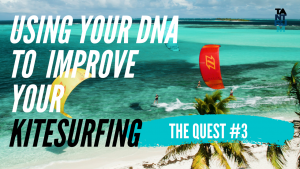 Following my quest to become a kick ass kiter…
Genetic testing has opened up whole new worlds to those of us in pursuit of optimal human performance (or just those who want to be better kiters!). For the first time ever we can understand our underlying genetic predispositions and design our nutrition, our exercise, our lifestyle around them and thus radically upgrade our performance nearly over night…
In this video, using me and my results as an example, I show you how I'm going to be using it over the next year to massively improve my kitesurfing and how you can too.
Click here to watch the video.
---
Kitesurf Specific Resistance Band Workout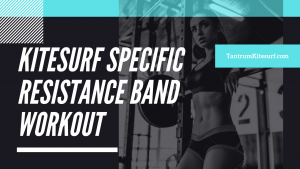 No gym or expensive equipment required and build specifically for kitesurfers.
This one's a doozy!
Click here to watch the video.
---
Have a great windy weekend!
Sam.
??
P.S. Whenever you're ready… here's a few ways I can help you improve your kitesurfing:
1. FREE Kitesurf Specific 4 Week Workout?
Most people don't realise it but the way they are currently working out is probably ruining their kitesurfing. Workout for kiting the right way – Click Here
2. Ride Upwind in 30 Days
Knock weeks (if not months) off your time learning to ride upwind and save hundreds on your lesson costs — Click Here
3. MASSIVELY Improve Your Kiting When You're OFF The Water
Get our kitesurfing case study "How to Kitesurf More Often, Stay Out Longer, Progress Faster & Have More Energy On The Water" – Click Here