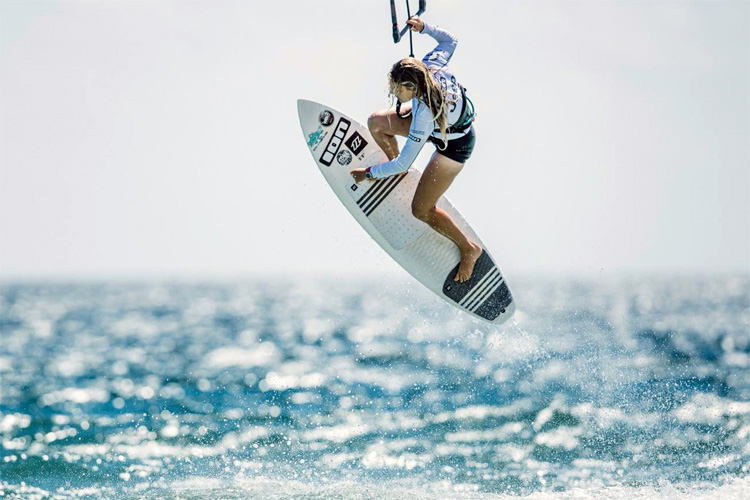 "Absolutely awful experience, I want my money back."
My eyes widened in surprise, my jaw dropped almost to the floor.
And this after a week of kitesurfing where we had been at the beach for between 6 and 9 hours a day, every day. In my mind it had been as good a week as you could possibly expect to have and I was certain everyone would have loved it.
I chatted with some of the instructors and all of them told me the same story.
Yes the wind had been amazing, yes, everyone had progressed a tonne, except for this person (who shall remain nameless, lets. call them X).
Why? I asked.
Because they'd spent most of the time in the bar!
WHAT? I said…
Yeah, they continued, for the first 2 days X was loving it, was out every minute, flying up and down and improving rapidly, then day 3 came and they had to wake X up to get them to the beach.
When they got there X had to go and have some breakfast and a few coffees and then came back and set up the kite very slowly, and finally got on the water about 4 hours after arriving at the beach. After about 30 mins X came back off the water, had a sleep and then went and had a few beers.
This set the tone for the entire week.
This very incident forced me to make a change in the way we operated. You see I was actually quite sympathetic to X's plight. I realised that due to the fact that we could be at the beach kitesurfing for up to 8 hours a day, many people just weren't in good enough physical shape to actually last for an entire week.
They'd love it for the first few days and then it would all catch up them and they'd end up treading water for the rest of the week, not improving and not really enjoying it, which wasn't what they or I wanted.
So we started preparing people before they came. I would work with them personally to build a program they could do which would get them in great shape, burn through those extra kilos and ultimately give them a LOT more energy and stamina when they actually get on holiday with us so they could kitesurf at 100% for the entire week.
I've taken that program, refined it, perfected it and right now you can get it for FREE, just click the button below to download it…
>> DOWNLOAD THE FREE PROGRAM >>
Sam.
??
Owner of Tantrum & Creator of The NTX System